Trots op onze collegae: Out of Home verbindt
Massaal zetten Out of Home exploitanten de middelen in om het publiek te informeren én om een hart onder de riem steken. Buitenreclame is altijd al een effectief middel om snel veel mensen te bereiken. Zeker met de snel wijzigende maatregelen rondom COVID-19 is duidelijke communicatie essentieel. De exploitanten zagen deze noodzaak direct in en stellen de netwerken beschikbaar.
Lokaal spreekt aan
Oké, als Lokale Marketing Specialist zijn wij natuurlijk fan van lokale inzet. Zoals de campagne van Cityplaza Nieuwegein. Vrij snel opende zij een facebook pagina van én voor inwoners van Nieuwegein. Met de toepasselijke naam: Super Buur! Hierin kunnen hulp vragen gesteld worden en inwoners daarop reageren. Van een boodschap doen tot de hond uitlaten. De geplande zakelijk boodschap werd aan de kant geschoven omdat het maatschappelijke nut nu voor gaat.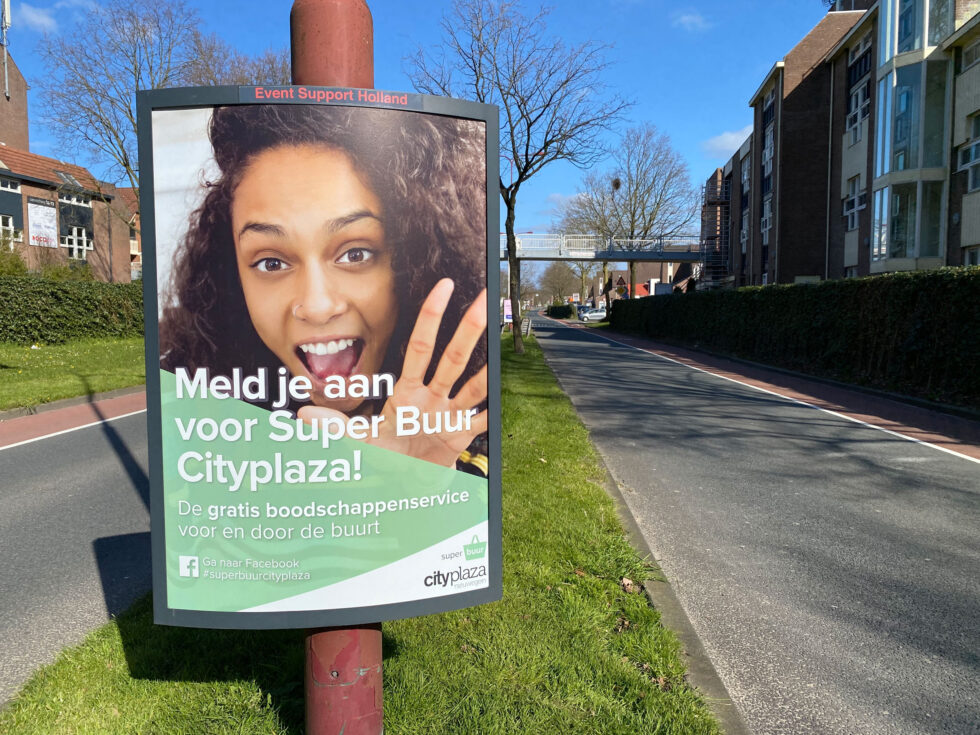 Hou(d) afstand
De 1,5 meter regel is en blijft voorlopig nog cruciaal. Om de overheid te helpen om iedereen op de hoogte te brengen van deze maatregel, verspreiden media en merken massaal dezelfde boodschap: houd (afstand) van elkaar. Vrijdagmiddag 3 april verscheen deze tekst op de digitale schermen van JCDecaux, Ocean Outdoor en OOHA Media. Eerst in Amsterdam en later in heel Nederland. De gemeente Apeldoorn zette abri's in om de 1,5 meter regel duidelijk te maken: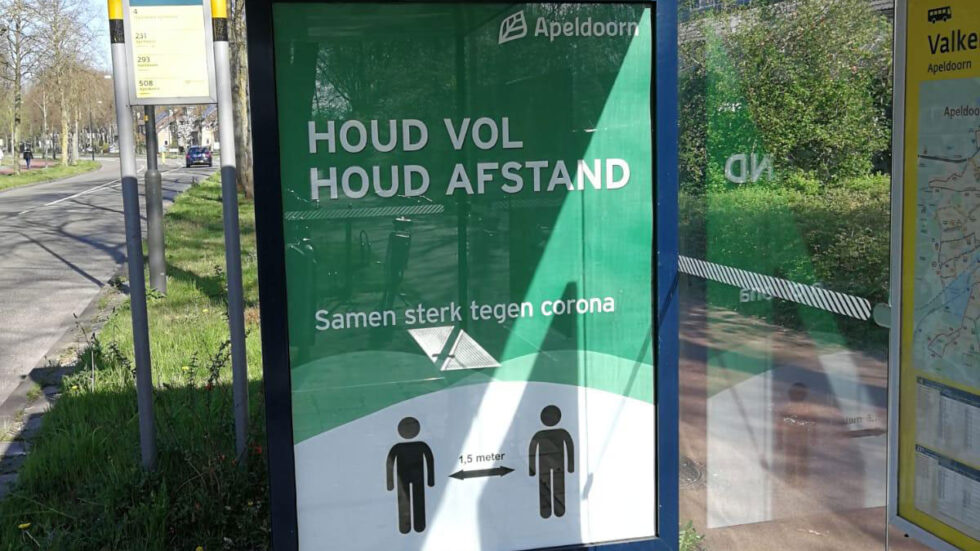 In de gemeente Helmond pakken ze het nog iets groter aan door Trotters in te zetten.Uiteraard zijn het niet alleen overheidsinstellingen die nu communiceren maar ook de abri campagnes van Gamma en Hornbach dragen hun steentje bij: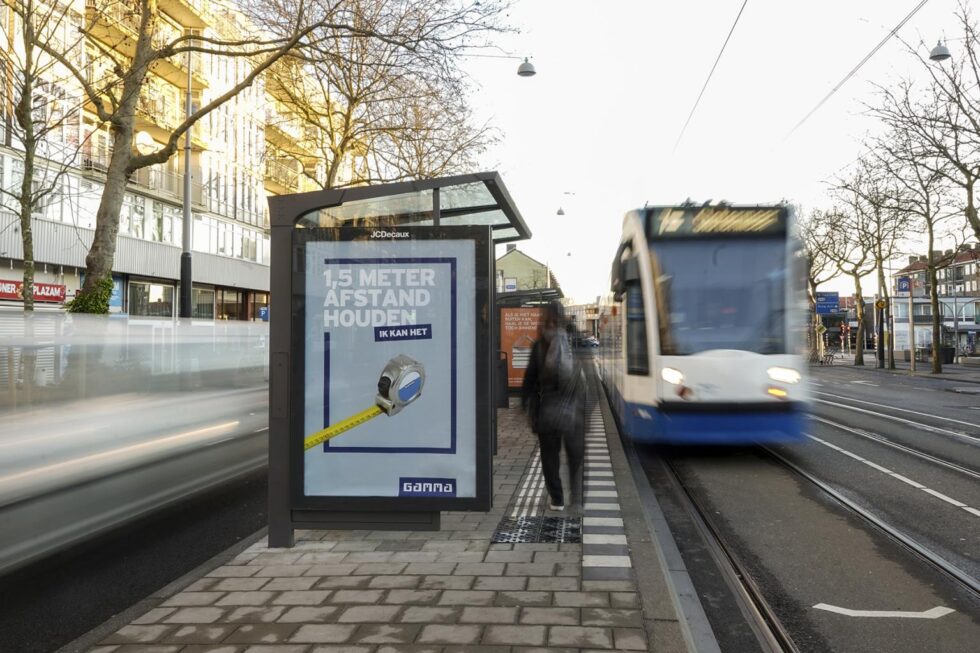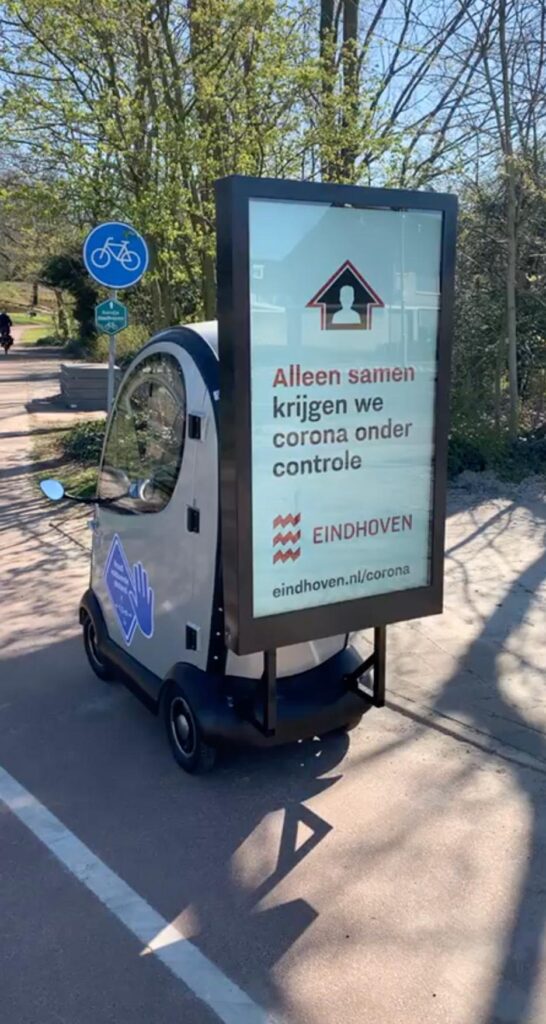 Stuk voor stuk mooie voorbeelden van hoe Out of Home verbindt! Wil je nog meer mogelijkheden zien, lees dan ook dit artikel wat gisteren verscheen in de Adformatie. Laten we elkaar zo blijven steunen!